Home Care Services
Apollo Home Care Services, LLC specializes in providing the non-medical, personal care services and home making in the comfort of your own home. Below is a listing of some of the personal care services we offer.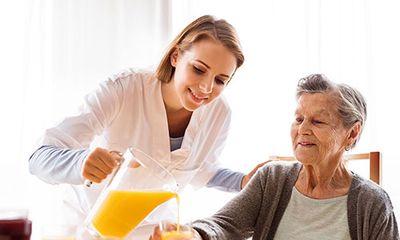 Dusting, mopping, sweeping, vacuuming, bathroom and kitchen cleaning
Removing trash, dishwashing
Preparing and serving meals
Bed making, changing linens, laundry services
Shopping and household errands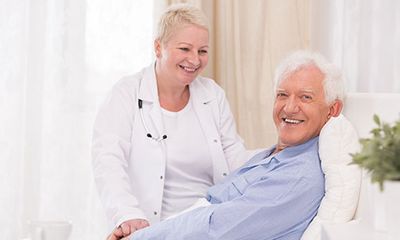 Bath,shower assistance, hair care, skin care, mouth care, and shaving
Assistance with dressing
Assistance with ambulating, exercising, transferring, and positioning
Assistance with bladder care, changing diapers, toileting, and commode
Medication reminding
Communication and companionship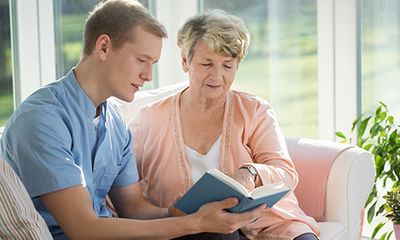 Professional Personal Care Providers and Homemakers
Extensively Background Checked
Reference Checked
Multilingual
Legal Workers
Our agency provides almost any type of home care assistance and services you may need at your home. We accept Medicaid, VA, private pay, and long-term care insurance

Harry from Denver
I recently had a complicated surgery and needed significant in home personal care assistance. I was recommended to contact Apollo Home Care Services, LLC. They called me back promptly and were very attentive and professional in evaluating and determining my exact in home personal care needs. After providing a free home visit, Apollo Home Care, LLC assigned a well trained individual who has been helping me with all my hygienic and in home services and needs. I am very satisfied with the home care solution and would recommend this company to anyone!

Fira from Aurora
My name is Fira and I have had arthritis for some time now, which is preventing me from being able to do most of in home chores. I found Apollo Home Care Services, LLC on the internet and contacted them by filling out the "Contact Form". Their response was very quick and professional and they immediately sent an evaluation specialist, who was able to design the best fit in home care solution and program for my special needs. The assigned individual always comes in on time and the help is invaluable. There is a continuous follow up from the company and they are always very attentive and warm when they contact me. I strongly recommend their personal care services to anyone!

Sheri from Denver
I was recommended Apollo Home Services, LLC through a friend of mine who has been using their in home care services. I have sever arthritis which has limited me from doing the majority of home chores. Apollo Home Care Services, LLC assigned an individual to assist me with all my errands such as grocery shopping, hygiene needs, in home personal care needs. My personal care provider always reminds me about my medication to ensure that I take it on time. In addition, this individual provides me with a great companionship. I don't know what I would do without having Apollo Home Care Services, LLC and their in home personal care. There is a constant follow up to ensure that I am completely satisfied with their home care services and the attention to details and well trained staff truly differentiates this home care services company from all others! Thank you, Apollo Home Care Services!
schedule an appointment
Schedule an appointment today with one of our personal home care specialists.